LIP SYNC
the new social media hype
The topic, we are talking about in this article is "Lip Sync." We want to explain what lip sync is, where it came from, how it is used today and how it is used in Germany.
This brings us to our first question: what the hell it Lip Sync? Lip sync is short for "lip synchronization". A short definition says: "Lip sync is move the lips in synchronization with recorded speech or sing." This means, that human beings can sing a song without singing. How does this work?
You choose a song you love, and pretend to sing while moving your lips. It looks like you're singing the song, but you don't.
Kinds of Lip Sinc
There are different kinds of lip sync, for example in music. If we think about lip sync, then in connection with music. Why? Because in the USA are TV- shows, celebrities and a lot of popular people who got famous because of lip syncing. We also know singers, who aren't really singing while music performance – this is also a part of lip sync.
Then there is Lip Sync in movies. In most movies, lip sync is part of the post-production phase. For example: there is a song in a movie or a music video.
The actor won't sing while filming because it is too complicated. Then they just record the song before and the actor lip syncs while filming. Nobody knows because it looks very real.
Lip Sync is also used when a movie has to be translated in another language
As we already mentioned, there are game shows and contests. For example "Lip Sync Battle" in the USA & UK. Celebrities have to cover songs from other singers while they are dancing an acting. For example, a man is singing a song from Rihanna, then he also has to look like her. And he is not performing alone – normally they have a crew which are dancing with them. This makes it even more fun for the audience.
Early, video games did not use any voice sounds (1980). They just had electronic sounds.
Often you can find people in games who explain the game or situation.
As the video games became more advanced, the gaming industry uses lip sync and the voice acting has become a major focus of many games.
History
There is no particular date when it really started, but we can tell you that the hype began with a policeman. He was sitting in the car and performed a song – later he uploaded it on Youtube and got a lot of clicks.
That was the funny part of Lip Sync, because, as explained, Lip Sync has been used in video games or films for more serious reasons – but not in a funny way.
It was the first time, that people were laughing, because of lip sync. And that is the change. A boring and serious subject (just Lip Sync for serious reasons) changed and it started to be funny. The end of the result was, that a lot of TV-shows were born.
Celebrities began to sing their songs via Lip Sync, regular people got famous, because they started Lip syncing and so on.
Target Group
There has always been a target group. Maybe you remember our generation playing "sing star"?
Sure, this is not the same but we all wanted to be stars by performing in the right way. The target group is very young. In age of round about twelve to sixteen.
But also "older people" have fun by watching lip sync shows.
The special thing is, that it is entertaining and a lot of people love shows where you can laugh. Also, there is no disadvantage if you can't sing, because nobody hears you.
Apps
Now we will show you a list of apps for your smartphone, where you are able to use lip sync. First it will start with Dubsmash, followed by Musically and Lip Sync Battle: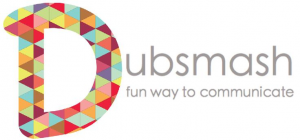 Dubsmash
Dubsmash is a video messaging application for iOS and Android.
The app was released in November in 2014.  Users can create short dubbed videos using lip synching original soundtracks that can be choose from albums, movies, operas or TV shows. The videos are 10 seconds only, during which users try to create funny pieces which they can share on other forums.
The app has never been recognized for serious communication (here is an example: https://www.youtube.com/watch?v=sL2OlAG_UY0) and this is why Dubsmash is very popular for teenagers and celebrities like Jimmy Fallon, Hugh Jackman, Garry Shandling, Penelope Cruz, Cara Delevingne, Kevin Hart and Rihanna. The possibilities with this app are endless and that's what makes it commendable. There are millions of video bytes that users can choose from, according to the region they are living in. To make a Dubsmash, you can either use the app or the website. Until June 2016, 100 Million people on 192 different countries downloaded the app. The app has hit the top charts on iOS App Store in 78 countries. The app was also ranked amongst the top 10 on the iOS App store in 118 different countries. On the Play Store, the app has been ranked number 1 in 75 countries. The terms of use of this app clearly states that the app is to be used only by individuals who are are 14 years or above.
Dubsmash was founded in May 2013 by Mobile Motion which is a Berlin Start-up company.
The founder Roland Grenke und Jonas Drüppel met at University because of the same study (WHU – Otto Beisheim School of Management). Ruchir Patel is the third founder.
The app's creators had previously made two other apps which were not as successful. Their last app prior to Dubsmash was called Starlize, which aimed to allow users to create music videos. Finding out that this app was too complex for users, the creators decided to move on to shorter length videos with an emphasis on ease of use, creating Dubsmash.
Because of earlier projects the company had Investors who supported the finance of the app. The idea grow because of the inspiration from the nippleboards in TV Total (here is an example: https://www.youtube.com/watch?v=kgEbGaeDlU8), so the founder thought the app is a logical continuation from that.
First version for Android was published in the end of October 2014 in Google Play Store and the first version for iOS was published in November.
The press called the app "the coolest app of the year" and "maybe the best time eater of the year".
Musically (musical.ly)
Musically is a video social network for creating, sharing and discovering short videos. The app has over 100 million users (130 Million+), also called "musers". Musically has hit Number 1 in the iOS app store for free apps in 20 countries – including the United States. Millions of people use musically everyday as an outlet to express themselves through singing, dancing, comedy, and lip-syncing in 15 seconds or less.
The average age of musers are 13 to 20 years old. 49% of usage is in the US. Next largest markets are UK, Germany, and France. In June 2016, musical.ly released its breakout livestreaming platform live.ly. Live.ly provides the musical.ly community with a broader canvas on which they can express themselves
Musically was founded in 2014 by creator Alex Zhu and longtime friend, Luyu Yang. The idea for a make-your-own-music-video app was a desperate pivot away from an education app. Zhu had been interested in education during his time as a project manager at enterprise software giant SAP (even earning the title of "education futurist.", He thought massive online courses, also known as MOOCs, were great, but no one finished them). In 2014, he believed he'd come up with a billion-dollar idea: short-form education videos.
Zhu and his cofounder and co-CEO Louis Yang raised $250,000 from venture capitalists and spent six months building an app called Cicada. The idea was that experts, whether for coffee or calculus, could create short three- to five-minute videos explaining a subject. "The day we released this application to the market we realized it was never going to take off," Zhu said. "It was doomed to be a failure." The videos took too long to create. Lesson planners had a hard time condensing their expertise into three minutes. Content creation and consumption needed to be within minutes and seconds, not hours. It wasn't entertaining, and it didn't attract teens. At that point, Zhu's team only had 8% of its money left, he says. Instead of giving it back to investors and walking away, they scrambled to come up with a new idea.
Zhu first landed on the idea when he watched a group of boisterous young teens on the train in Mountain View, where Google is based. Half of the teens were listening to music while the other half took selfies or videos, covered them in stickers, and then shared the results with their friends. That's when Zhu realized he could combine music, videos, and a social network to attract the early-teen demographic. The team turned Zhu's new idea into an app in 30 days, and launched Musically in July 2014. Immediately, they saw the numbers were great.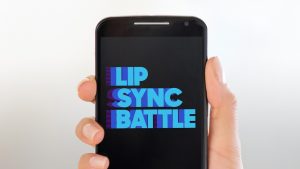 Lip Sync Battle App
Lip Sync Battle is an app where you create lip sync videos to favorite songs and battle friends in the same format as the hit series. The app provides fans with a fully immersive experience by giving them the ability to shoot, edit and publish their lip sync and then challenge others to "battle" within the app and across various social platforms. The app is on iOS in the App Store. Spike brought the hit series "Lip Sync Battle" directly to fans with a new interactive app officially launching today, in partnership with music technology engine Wurrly and Casey Patterson Entertainment (CPE).
Users can select a song of their choice from a variety of genres and create lip sync videos by adding custom masks, props, filters and special effects, making this the first app to combine lyrics with post-effects such as confetti and pyrotechnics. By sharing one's lip sync video on Facebook and Twitter, fans can accrue "likes" in the app from the "Lip Sync Battle" community and see how their lip syncs rank on the national leaderboard. "Fans can now put themselves inside the show for the first time ever in a social and interactive way, and share in the fun with their friends and family. Our app brings the excitement of Spike's 'Lip Sync Battle' to your phone, and you, too, can battle it out, Lip-Sync style!", says Patterson.
In addition to being a music technology engine, Wurrly's namesake application is a Karaoke app (available on iOS and Android), which is dubbed "a one-stop shop for covers" since it allows full customization of a backing track by key, speed and instrumentation. "Lip Sync Battle" is Spike's most highly rated original series in network history and can now be seen in over 150 countries and territories worldwide.
The App was founded in September in 2016. It was co-created by Nadine Levitt, founder and CEO of the karaoke app Wurrly, and Casey Patterson, executive producer of Lip Sync Battle and founder of Casey Patterson Entertainment. Patterson developed the "Lip Sync Battle" app in conjunction with Spike and Nadine Levitt of Wurrly, a music technology engine. Wurrly works with various musical artists and creators to develop new technologies and opportunities in music entertainment for people of all ages, backgrounds and experience levels. "Wurrly is the perfect partner to create this dynamic and incredibly user-friendly app that delivers all the fun and excitement of "Lip Sync Battle" to the fans," said Dan Yang, Executive Vice President Strategy & Business Development, Viacom Media Networks. "The development of the "Lip Sync Battle" app is yet another example of us furthering our mission to have our great content live everywhere."
"It's hard not to love the world the show has created in 'Lip Sync Battle'. We are thrilled to be able to share it with fans in an experiential way so that everyone can feel like they are a part of the show!" says Nadine Levitt, founder and CEO of Wurrly. "Wurrly's focus has always been to connect people through music. Partnering with Viacom and Spike to create the Lip Sync Battle app is a natural extension of that goal – providing new and fun opportunities for people to engage with each other and the world through music." The app is the latest example of the global expansion of the "Lip Sync Battle" brand expanding into the digital space and tapping into the viral success and highly engaged fan base of the show.
TV Shows and Commercials
Lip Sync Battle is an American musical reality competition television series which premiered on April 2, 2015, on Spike cable network. The show is based on an idea by Stephen Merchant and John Krasinski, in which celebrities battle each other with lip sync performances. It was used (and is still used) as a recurring segment on The Tonight Show Starring Jimmy Fallon before it was developed into a separate show.
The premiere episode was the highest-rated premiere in Spike's history. Lip Sync Battle has been a hit show for the network; it was renewed for a second season, which premiered on January 7, 2016. An hour-long holiday special aired on November 19, 2015. In January 2016, the series was renewed for a third season. The series' success has led to the creation of various international adaptions.
Lip sync became so famous, it also used in commercials. Some of them are:
An apple music ad launched in November 2016. In this ad Drake lip syncs to Taylor Swift.
The ad is available at the link below:
There is also an ad of Victoria's Secret. This commercial was released in December 2016 in United States. Under the title of "Victoria's Secret: Angels Lip Sync".
The ad is available at the link below:
There is also a commerical in german TV for the fashion brand "Esprit", where models lip sync to MC Hammers song "can't touch this":
Famous "lip syncer"
As we already mentioned, there are a lot of famous people "born" via lip sync. Especially the app "musical.ly" is hyped by the community. So we took a closer look at the most viewed muser. A striking thing is, that the top five people are under twenty years old, most of them even younger. This seems to be a new teenager thing.
The most famous user on musical.ly is Ariel Martin, called "babyariel". She is born in 2000 and from Florida. On her account she has more than 15.2 million fans. In the other social media platforms she is also very active. Here is an example: https://www.instagram.com/p/BKZFBxWgqaO/?taken-by=babyariel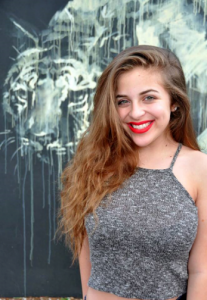 On position number two we find twin girls from Germany. Lisa and Lena are only 14 years old and got a lot of attention through their account. So far they have more than 13.9 million follower on musical.ly. We will introduce them to you later more detailed.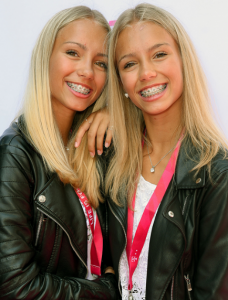 Jacob Sartorius places third. He is one of the few male musers, but with a big success! He is born in 2002 and from the USA. Jacob has not only more than 12.9 million fans on musical.ly, but he even sings in real life now. Jacob released three singles so far and has a big fan base. Here is the video of "All My Friends": https://www.youtube.com/watch?v=1e_oDS5HwF8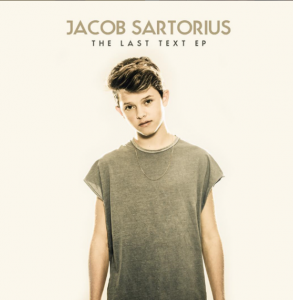 All top musers have a big affinity to social media. They are very active on all kinds of platforms like Instagram, YouTube and Facebook.
We want to get to know the twins from Germany a little better. Lisa and Lena, 14-year-old identical twins from Stuttgart, Germany were born in 17 June 2002. In a few short months they managed to get famous on social media, starting off with the app musical.ly. In this app they made videos of themselves, lip syncing to music. Lisa and Lena shared their first video, a six-second black/white rendition of "Treble Heart" by Anna Gracemann, on Instagram in December 2015. This made their video public and they were watched by the whole world. Since then they have posted countless videos to different songs in different outfits. What makes these two special is their likeable charisma, their creativity in making short little acts to the songs they are singing plus wearing the latest trends. Matching – of course.
By February 2016, they had 100.000 followers, in the end of april they already hit a million. Lisa and Lena won more and more follower, right now it's several million across multiple platforms. The fans are fascinated by their videos. Here is an example:
https://www.youtube.com/watch?v=wAffMGFfKl0
Back then, the twins started "Just for fun" and they work about 20 minutes a day on those videos. All kind of famous companies and persons started to connect with Lisa and Lena and since they are personally interested in fashion they already launched a clothing line "Compose". It was started in partnership with OCFM GmbH, a company owned by German businessman Oliver Stefanovic, which also operates labels Black Dope and Decode. Like the other brands in the stable, Compose consists of sweatshirts, T-shirts, hats, and bomber jackets, printed with phrases such as "Compose with Me" and "It's Not About Brand/It's About Style". The twins were cutting and designing their own clothes since they were 11.
But in june last year, the cooperation with Composed was ended. Lisa and Lena gave a statement, that everything got too much for them. Right now the twins are working on their own clothing shop (www.lisaandlena-shop.com). It was released on the 19th of December 2016, where you can buy their first collection. Lisa and Lena also have a motto, which you can read on their clothes and always find in social media behind their hashtags: "Dream it and do it".
In July 2016 the girls officially talked to the publicity for the first time! They were thanking their fans for 3 Million likes on Instagram. What a chance to hear their real voice. The girls are trying to be as normal as possible in their everyday life. You won't see them a lot in media besides their videos. They rarely give any interviews. But still, the Internet, news pages and magazines are full of articles about the two girls. Germany and the rest of the world loves the twins! Even Stars like Ariana Grande became aware of the them and reposted a video of them on facebook.
Lisa and Lena sure earn a lot money through this business, but the girls have donated much of their so far earnings, to help renovate a center for needy children in Romania.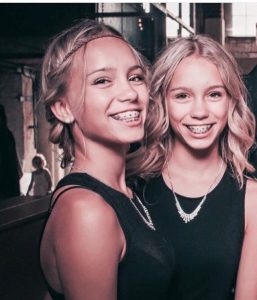 Rights and Licenses
Besides all the fun things about lip sync, there is some serious business to be pointed out.
Before use, you should be informed about rights and licenses that are needed for lip syncing.
To be able to use music for synchronization, you need a music "synchronization license", also known as a sync license. This is a music license granted by the owner or composer of the art work (the composer and/or songwriter, who did the music notes, lyrics and melody, usually owned by the publisher). It allows the purchaser to use the music in your own visual piece, for example a movie, video or commercial. Usually this doesn't happen through the artist himself, but the publishing house that represents the owner.
Attention! The copyright is divided into two parts. Next to the sync license there is also the "Master sound recording license": it is the actual studio recording and is usually owned by a record label.
This means, a sync license only allows you to use the song for your own project with it! If you want to use the original piece you also need the master recording license!
For better understanding we have two examples for you.
1: You make your own video and want to play Justin Bieber's song "Cold Water" in the background. Then you need the permission from Justin Bieber (sync license or his manager) plus the permission of this record label (master recording license).
2: You make your own video, where you are actually singing Justin Bieber's song "Cold Water" yourself. Then you would only need to get the sync license, because you are not using the actual song.
The typical way is, that the owner of a song offers the music at a particular fee for one-time use. The cost depends on the prominence of the piece, how and how long it will be used. How to make money by offering sync licenses? Many artists think about their income in terms of record sales, downloads or shows. But sync licensing is a big business. Everything from commercials to YouTube videos needs music. It is also an effective way to find new fans. Sometimes older songs get famous through a big commercial. Apps like "Musical.ly" have to get plenty of licenses because they are providing the songs for their users in an economic content.
An Article by Beren Verenel, Lena Hitzenberger, Lisa Thomsen and Silva Oldenburg.
Sources: